8 tags
is that her femoral artery?
"Is that her femoral artery?"   I met my lover late one night, Stethoscope on my chest, BP cuff on my right, And as he held my hand, on his resident's command, He summoned up all his might -   "I'm a doctor-in-training", he said, Resting his body against my bed "And is it too soon to make you swoon? Because I know we've just met -   But you make...
8 tags
why you should wear your stethoscope out in...
You will look like a pretentious twit. But before you cry out, consider the model of socialisation familiar to first years and anyone cramming for final exams. Acting like a doctor is a crucial step to becoming a doctor, and House and Dr Cox are doctors who are also pretentious. Therefore, in order to become a doctor, you must wear your stethoscope out in public. Doctors get upgraded to business...
10 tags
the moments that matter.
I saw a little band named fun. on Friday night. And between the shuffling to try and get a good vantage point (I'm really short, okay?), one thought kept popping into my head: I wish I'd paid more attention to the moments that didn't matter. I get caught up in med school. I do the unforgivable, I place my self-worth and self-belief in the feedback I receive until it's late...
9 tags
what medicine means to me.
I've always wanted to be a doctor so I could make a difference. I felt that, by being a doctor, I would be able to make certain changes—I could reverse the trend towards psychopharmacy and perhaps encourage psychotherapy. I could open up a little clinic and work with young people who were experiencing mental illness. I could change themed school curriculum, I could promote self-care in medical...
8 tags
med school & mental health.
I've spent the last few weeks on psychiatry placements. It's been crazy, confronting, and not the ideal place to be when you're struggling with your own mental health issues. A friend was telling me about her psychiatry placement recently, and the way she spoke indicated how much it had affected her. She's normally very giddy and very child-like, but when she talked of her...
9 tags
how to look after your fellow med students.
Med school can be really tough sometimes, and it's easy to feel completely alone. And often, we know when our colleagues are having a bad day, and perhaps we're not comfortable asking them if they're okay or if they want to talk.  But it's really important to create a sense of community in med school. No one quite knows the struggle of anatomy and placement and patients as...
8 tags
it's okay to not be ready.
Truth: most of my friends will be graduating from med school next year.  I won't be. Despite having (almost) four years of university under my belt, the very notion of being a doctor terrifies me.  Instead of doing my final year, I'll be doing a research year. With a bit of luck, I'll be doing something in paediatric psychiatry, looking at somatisation disorders.  Deep down, I...
8 tags
palliative care.
Last week, I spent a few hours in a palliative care unit.  As medical students, we're fixated on the living. What drug can cure that symptom. How surgery can remove the cancer. Where we can find a bed so that the patient with diabetes can have her complications managed.  Rationally, we know that everyone dies. We dissect cadavers in our anatomy classes. We read about fatal diseases in our...
10 tags
how to save lives as a medical student.
As medical students, we don't get many opportunities to jump in and defib patients, or call code blues, or perform CPR. And honestly, we probably don't want to. But we all want to help people. So here's a handy guide on how to make a difference in med school.  Donate blood. One blood donation saves three lives. (In Australia, we're not paid to donate, but I understand this...
6 tags
dating mcdreamy.
Anonymous asked: Tips on how to deal with the good looking and incredibly charming (hell, we'll call him McDreamy!) registrar? Kind of gets in the way of productive learning (not that I mind)! Can't help but race ahead and conclude that registrars are most likely at the stage where they're looking for a relationship. So, following on from that last question, what are your...
8 tags
study habits of medical students.
Anonymous asked: hi… i'm a firstie and all this studying is getting a little bit over my head, i don't know whether i should study anat, or physio or bio-chem, how many hours would be enough or whether i would understand certain topics if i don't know the topics related to it. i am soooo confused. what's an ideal time table n good habits for medical students to...
10 tags
med student depression, part deux.
See the previous post here.  Anonymous asked you: hi, it's me again. maybe i don't have depression. maybe i'm just.. deficient in coping with things. i'm not happy with how i'm handling problems- i'm a pro at running away and freaking out later. is a simple thing such as random tears, negative thoughts and inability to handle daily stresses a warning sign big...
5 tags
med school and relationships.
Anonymous asked: I know this is rather subjective & depends on the peoples' tolerance, flexibility etc… but can you give me insight on how impossible is it for one to maintain a relationship while in med school? Ooooh, what an interesting question. I'm not sure if I'm even qualified to answer this—I'm yet to embark on a romantic relationship in med school,...
7 tags
med student depression.
Anonymous asked: i'd like to ask, how would you advice a fellow medschool student to approach medstudent depression? i don't know where else to ask. no one around me cared enough, parents are not reachable, and when i went to the psych dept, the head consultant had me take blood tests and declared my issues as a 'transient' thing. doesn't change the fact that...
7 tags
why i'll keep studying medicine.
I want to write and read and stare out windows and document the world around me.  I want to run away to book towns and hear the world speak and infuse ideas and inspiration into my soul.  I want to do a million things that won't make me a better doctor, but will make me a better person.  I can write essays. I can write patient notes and ring pathology and talk to doctors.  But the best...
4 tags
absence.
Hey everyone,  I'm sorry for disappearing for the last few months. Unfortunately, medicine and I have had a bit of a rough patch, but never fear, I am back and I have stories of little kids and bubble blowing and what I have learnt from six-year-olds!  Love, mylifeasamedstudent
10 tags
9 tags
8 tags
an open letter to med school.
Dear med school,  There are a lot of things I've sacrificed for you. I've given up sleep in favour of seven-thirty ward rounds and the excitement of having fifteen doctors ignore me every morning. I've said goodbye to normal relationships, finally acknowledging that not only do these need time, but most intelligent people recoil at tales of surgery gone wrong and how you scored...
4 tags
6 tags
my journey.
I recently became involved in a young people and technology research project, and we had a workshop where one of the tasks was to reflect upon how and why we became involved with the organisation. So, this is my journey. It's hard to pick a point where my story really begins. The defined point would be the first time I cut, but I know that wasn't the first time. It was the insomnia...
8 tags
med school and loneliness.
On my first day of clinical placement, I met a patient who was going to die. I found myself speechless. What do you say to a patient resigned to his own fate? To a patient with rapid-onset cancer and for whom living months longer than his prognosis is his achievement? Are there words for such a situation? On my second day of clinical placement, the intern I was with made a MET call for a patient....
6 tags
the hard truths of med school: i'm no superman.
Firstly, let's play homage to the ultimate cliche—I have referenced the Scrubs theme song in a post about med school. Med school is competitive. You're ranked according to your performance. You're constantly compared to your colleagues and studying becomes a matter of keeping up with the standards rather than learning medicine because you want to be a good doctor or...
9 tags
doubts and med school.
Anonymous asked: Hi! Your blog is really awesome, I spent the whole morning poring over it, just so you know :) I'm supposed to be geared up for med school, and reading your blog comforts me a lot, since I have grown increasingly doubtful of my position as a pre-med student for the past few months. I'm still having those doubts, though. I can't get rid of the thought that...
5 tags
the real med school.
Med school isn't about the grades or the assignments or even about strutting around with a stethoscope around your neck playing pretend doctor. It's the afternoons spent eating m&ms and reading DamnYouAutoCorrect in the computer labs (that's for you, mushrooom). It's the breaks spent in the clinical labs with your friends, working out the nicest, politest, most...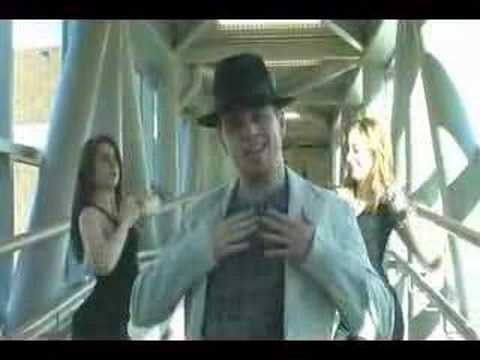 5 tags
something to never forget.
Remember this when you're struggling in med school and your grades aren't what you want them to be and things pretty much suck: everyone in the hospital wants you to succeed. Your tutors and seniors and consultants aren't out there clapping their hands with glee every time you take a hit. They aren't laughing every time you fall into bed at one am, almost crying from...
5 tags
good days at med school.
You know you're having a good day when not one, but several patients compliment you on your outfit. Now, only if that were examinable material.
5 tags
sage advice.
From a patient during ward rounds: "Now, don't you go to too many discos this weekend, girls and boys!"
5 tags
reasons why my little sister is awesome.
Me: [insert bad joke here]
Little sister: That's humourous! [points to her radius]
Me: [cracks up lauging]
Little sister: [looks confused]
Me: That's not your humerus!
She gets brownie points for trying. And it totally made my day.
6 tags
help-seeking and med school.
Okay, storytime. When I was fourteen, my best friend tried to kill herself. I was the one that she called right before she did it. I didn't do anything. I sat and waited and hoped for the best, but I didn't do anything. I didn't know what to do. It's easy to say that I was only fourteen and that maybe I can be forgiven. But I regret it almost every day. (For the record,...
Anonymous asked: Why did Izzie Stevens cut Denny Duquette's LVAD wire?
5 tags
the different types of pre-med you will meet
The lovely caristeenaaa pointed out this website to me, and I think you should all go and check it out. After all, it's a parody of the different sorts of pre-med students and who doesn't enjoy mocking stereotypes? The Different Types of Pre-Med You Will Meet
5 tags
confessions (you are not your degree).
Up until recently, when introducing myself, I would almost inevitably say Hi, my name is JD and I'm a med student. And then whoever was listening would ask me polite questions about my course and my year and the things that people generally ask about medicine. Even in high school, people knew me as the girl who was going to do medicine (apart from my history teacher, but that's a long...
6 tags
people you meet in hospital: the stereotypical...
The pathologist is a bit of a mystery—you know that the hospital has a pathologist (someone has to write the path reports, right?) but you've never actually seen him. Wrong. You have. He's the unassuming-but-formally-dressed man scurrying down the hallways, most likely wearing glasses. He's always in a rush and walks with his head down, a quiet talker who seems almost...
4 tags
the irony of medicine.
No matter how sick you are, if you're supposed to be at the hospital, you will turn up and pray that you don't infect any immunocompromised patients.
4 tags
the many faces of med students: the one you...
It's bound to happen. Spending ten hour days with the same people over and over and over again—you start seeing them differently. Some will have tiny quirks that eventually drive you mad, while you'll inevitably warm up to others a little too much. There won't be any distinct turning point; one day there won't be any awkward feelings, and the next—the next day...
4 tags
things i've gained from med school.
A coffee addiction. The inexplicable ability to race up four flights of stairs in order to keep up with the consultants on ward rounds, but the inability to climb a flight of regular stairs without getting very short of breath. A respectable head nod in the corridors from surgeons I've met, but who have no recollection of my name or where they met me. A constantly-changing speciality....
4 tags
things not to do in med school.
Drunk text your colleagues. Wish the surgical fellow luck on getting into the surgical training program he's already graduated from.  Annoy the nurses. Not ask any questions. Walk into the toilets of the opposite gender. (I think this one applies to life in general.)  Laugh at patients, especially if you're laughing at their "adiposity". Claim that you...
6 tags
what i learnt about medicine (and life) from a...
I was at the bus stop today (cool story, bro) and this guy started talking to me, as you do when you're a sociable fellow with half an hour to spare. He told me about his life, and hitchhiking, and travelling with monkeys in Southern Africa, and swapping booze and party drugs for massages (he's a qualified masseur, or so he said) at festivals. Maybe he was making it up. But the...
4 tags
you know you're a med student when...
You know you're a med student when eight pm rolls around and you're trying to justify going to bed. Sleep would be incredible right about now.
theonlyfearisfearitself asked: You should really get into plastic surgery!! from my experience as a plastic surgery patient (pediatric one) I think they do fantastic jobs! I had to have a Craniotomy with included my plastic surgoen giving me stitches from ear to ear across my head. May I say I still have my long blonde curls 6 weeks since surgery :) they really seem like they do a good job and inspired me to become a nurse when...
4 tags
the best thing about senior doctors.
The best thing about senior doctors is that they can afford to shout everyone coffee. And who doesn't love free coffee?
5 tags
Me: I keep getting bruises all the time... I must have leukaemia. That's the only possible diagnosis.
Mom: At least we know you don't have haemophilia.
Me: Unless I had some really messed-up genetics...
Mom: You could call it HERmophilia!
Anonymous asked: What colour are your scrubs?
jacobrohde asked: You go to Med school, what do you plan on doing when you are finished?
5 tags
5 tags
make mistakes in med school.
Answer questions incorrectly. Say stupid, ridiculous ideas in your PBLs. Be willing to make a fool of yourself. Volunteer to take the patient notes and be corrected a million times by your seniors. Confuse osteoporosis and osteopaenia. Every mistake you make now is one less mistake you make when you're actually a doctor and when your decisions actually matter. We learn from our mistakes.